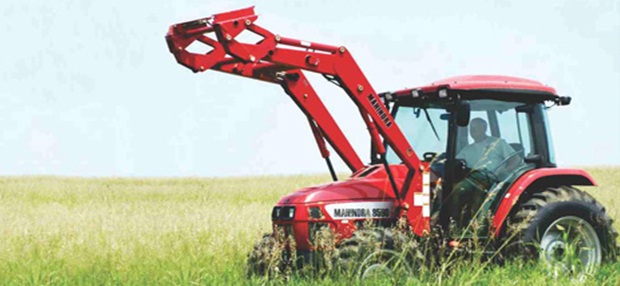 Driven by an identified market need in the US, the integrated cabin tractor was developed in collaboration with suppliers and customers.

The procurement of product parts is based on a global sourcing model for cost competitiveness. In order to ensure that customers get the best quality, we have developed our own Cabin Electrical Test Rig. It is installed at the supplier's premises, and it ensures the highest quality and safety standards in the cabin's products.

We also used the Cold Chamber testing to check the performance of our vehicles, and they passed the test. During transport, the tractors are fitted with steel wheels so that the space in shipping containers could be economized.

Customer feedback has been very encouraging---the product offers superior comfort, great cabin visibility, operating ease, good fuel efficiency, and great power.

The roads into the US market have been smooth, and we have established credibility for our products and brand. It's not every day that an Indian company makes a manufacturing giant like John Deere sit up and notice.