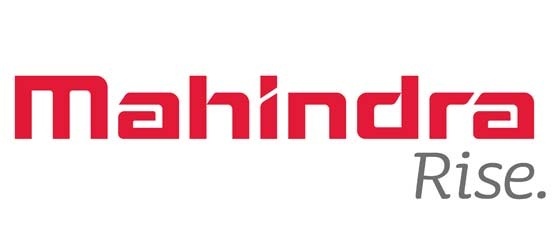 SMr Jeevan Deshpande
Story of Horizon III: "we can do it"!
It was period of immediate after liberalisation & opening of the economy in India. At Tractor division, we were at threat with no indigenous technology in place and news all over that John Deere, New Holland and few other world renown tractor manufacturers planning to set up plants in India.
During 1996/97, the task force of 11 people was formed with support from McKinsey a global consultant. Mr S S Iyer from R&D was leading this team with majority of members from R&D and others. I being one from Purchase function was selected with role of commercial support and technology source induction and R&D contract finalisation.
The team was sitting at worli with direct supervision & direction of late Farm equipment president then Mr K J Davasia. The team was to come up with concept of global tractor with objective of best in class tractor using bench mark data. We all were motivated, inspired with vision of Mr Anandji Mahindra and K J Davasia to become world No 1 in tractors. The task force was to come up with ideas of best in class tractor.
There was no technical supplier base nor R&D knowledge of what global tractor mean and initial first six months went in bench mark study and  brainstorming whether farming can be done by the tractor alone or some other equipment .Ideas from our team went from providing or laying the overhead wires over field and pulling the plough & other farm equipment to all other wild ideas we could imagine. Finally, somewhere after six month or so we zeroed down to having machine for farm utility.
 Time came to obtain the global inputs for design &styling of Sheet metal, transmission, engine and hydraulics. The challenge was the technology supplier base. One day Mr Davasia called me and SS Iyer to his cabin and made us talk on this subject. Being purchasing person, I submitted to him that supplier community do not have system solutions to extend warranty for two years. We had many warranty failures on parts and systems like Brake, Clutch, Water pump, Exhaust system, oil seals, gaskets and many others. Mr Davasia in that meeting asked us to have tie ups of global technological sources for our Indian suppliers. The period was such that information on web site was limited and I used to go all commercial wing of embassies and note down the technological sources all over globe for our system solution.
In one of the meeting at worli where Anandji Mahindra visited, we presented over 100s of such technological supplier's profiles giving him confidence that we are definitely moving on our journey towards global tractors and he admired this work. The story would go on and on but let me inform readers that with support for my team we were able to hit figure of seven joint ventures. I had apprehension about which total 14 joint ventures Mr davasia had in his mind. Mr. Derek Johannes, who was in charge of purchase then, asked me to take a round at warranty yards and collect failure data to clarify the apprehension.
One of the major challenges was to identify the design houses for systems like Sheet metal, Engine, Transmission, Hydraulics. AVL Austria for engine and STYER Austria for transmission was obvious choice but the debate went on who would design tractor's look and style better than global tractors. The search went on with all over globe Viz Hawtal whiting, Japan Design studios etc. We finally zeroed down to 'IDEA Italy' who also designed 'INDICA car' of Tata Motors.
The challenge was not that IDEAS were not capable of tractor styling &design but the price quoted by them for styling and detailed design was very high. We learnt that Indica car was designed by IDEAS at Rs.100 crs. where Mr. Ratan Tata himself visited and approved their capability. This design house asked us that Mahindra tractor design could be lesser but not below half of Indica design price.
The price of this design and development work quoted by Japanese and other European studios were also high and IDEA demanded Rs 40 crs. When we approached the president, he just gave us a target below 20 crs and we were wondering how this figure would take us to our objective of making world class design.
Mr Derek Johannes the fountain head of ideas and expert of commercials along with Mr. SP Patil another veteran gave ideas as to how it can be achieved with taking responsibilities of few components of this detail design work in Mahindra team domain. Mr D Krishnan then leader of Horizon III and Vishwanath Bhagwat a genius Sr.design engineer agreed to share design responsibilities with our designers who would be stationed at Idea Italy. There were couple of visits to this design house. The 20 crs offer by us was flatly declined by IDEA. Mr S P Patil who once accompanied me to Italy put up proposal of Rs 15 cars to Ideas and they were taken aback and simply thanked us stating that we continue to remain as friends. We then in our team discussed and debated the issue. Ultimately with our responsibility on part design and induction of design engineers, made the deal & IDEAS ultimately succumbed to our various alternative optional proposals and agreed to our target of 18 crs. The journey of 40 crs to 18crs was marvellous and future learnings at Mahindra & Mahindra.
The motivation, Inspiration, Dedication and resolve to come with exemplary tractor by team had taken a journey of making Horizon III tractor and rest is history
In this whole journey of Horizon III tractor build up we at M&M with support and guidance of seniors could deliver First time in Mahindra History –
a. Design of Engine, Transmission, Hydraulics & Body from scratch
b.First time working with cross functional team of design, sourcing, quality, Accounts, Marketing, Assembly, HR
world class manuals & processes like Operator manual, Parts catalogue, MNPD, Technical reviews by Mr Subba Rao and Mr A.R Sonalkar
It's a Mahindra and Mahindra where everything happens for sure. We did it and we will do it many times ahead