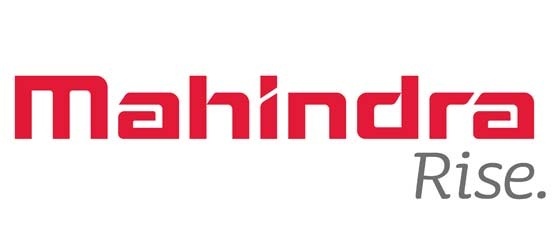 Saravjit Singh, DGM (Product Planning) with M&M from July, 1982 to Nov 2001
I joined M&M on July 1, 1982, and was posted at Guwahati as Area Manager (Automotive Sales). At the time of joining, Mr. Mohan Bhavnai, DGM (Automotive Sales & Marketing), asked me, "What is your approach to Sales?" My answer was, "On every job, I am the customers' true representative with the company." He replied, "Saravjit, an assignment is not limited by a job description. You are free to expand your work area and do as much good as you can for M&M and our customers." I took this advice to heart. 
 A few years later, a hilarious exchange took placewith Mr. Mohan Bhavnai. At one East Zone Regional Manager's Conference, he asked me, "Are you on our side or on the side of the dealers?" I replied, "I am the customers' representative with the company. Dealers are my customers. Remember?" Even in these enlightened times, many sales persons are still being asked similar questions. How many of them actually get away by saying what I had then said? To be able to go against the grain, one needs to first set the boundaries of one's job and make these clear to the managers who control you.
 Till the day I left M&M in Nov 2001, I focused on meeting as many customers first hand as I could, actively listened to them, and used experiential knowledge to continuously add value to all my stakeholders. 
 Here is another anecdote about an important boundary I set at the time of joining M&M. I told Mr. Bhavnani. "I am joining Sales, but I am a teetotaler. I want you to promise that no one will ask me to drink or go clubbing as part of my job." He agreed. After this, no one ever pestered me to drink at sales meets. This was a welcome departure from the tough time I had in another job where they kept reminding me that I was not a true sales person because I did not drink. The inference was that customers bought product from you because you plied them with liquor.
 In June, 1993, I was posted in Worli as Product Manager for Light Commercial Vehicles. The short job description was, "A product manager owns the product and must support it in all possible ways." This job greatly expanded my horizon and considerably enlarged my sphere for learning and applying new tools and techniques within Product Planning as well as in R&D processes and all product support areas.
 In the closing months of 2000, my thirst for learning was fully realized after I was selected as a senior member of a team under Dr. Pawan Goenka to work on a pathbreaking project to create a process centric process for the total New Product Development Process: Product Planning to Design and Development to New Product Launch. From a marketing man I was transformed into a true blue product concept creator and a true product launch practitioner with a working knowledge of the best practices of R&D processes. 
 Meanwhile, during 1993 -2001 period, I unofficially mentored some very bright young engineer-MBAs inducted in Product Planning Department. Many of these young executives often advising me, "You are wasting your time working in a regular job. You should be into full time training and consulting." In Nov, 2001, when my assignment with the Process Centric Enterprise project ended, I left M&M to work as an independent consultant and trainer. This was three years before I would have officially retired. 
 I had no assignment in mind and no contacts in Chandigarh, where I moved to start my independent consultancy. The only likely client was, Swaraj Mazda. Their Head of Marketing & Accounts, a Chartered Accountant, point blank told me, "We do not hire consultants. We know our business well." 
 Then out of the blue, my mentor Mr. Rohinton Cursetji, who has left M&M a few months before me, approached me to help set up a packaged drinking water plant in Chennai. I worked with him on this greenfield project for eight months. Thereafter, my other mentor Mr. J.P. Banerjee, who was then with L&T John Deere Pvt Limited, Pune, offered me a dealer development assignment and other marketing consultancy jobs. I took on these comprehensive assignments in partnership with my dear friend Mr. A.S. Deepak. It saddens me to say that Mr. Deepak expired one year ago.
 I am grateful and proud of the fact that after I left M&M, I was helped in furthering my consultancy and training business by stalwarts who had left M&M before me. After their help, it has been smooth sailing for me.
 One need not retire from work at 60. Even at 75, I am still enjoying myself by working. I now focus on Incubation of scalable startups that aspire to become Industry 4.0 compliant smart factories. 
 To know more about me please visit my personal website http://saravjit-singh.strikingly.com
Warm Regards,
Saravjit Singh