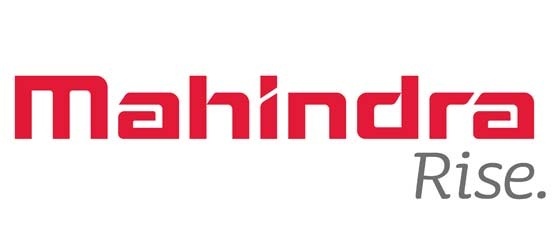 Mr V V Raghavan
MAHINDRA REMEMBERS
When i joined M&M in 1964, the company had to share its multiple facilities- Ghatkopar for tractor assembly, heat treatment & machine shop , tool room at worli where ,now only offices are there. Soon after i joined, there was a strike [ i dont know the reason as i was new].Mr.Noronha ,incharge of machine shop asked me to operate certreless grinders for shifter fork shaft.When i came out to go home, the striking workmen told me not to operate machines in a mild threatening way, which , i ignored on the backing of mr.Noronha & mr.Pai of tool room. Soon the strike fizzled out & normal production resumed.That is the time, mr.Sardesai, who was sent to Gleason works in USA had returned & he used to interview engineer trainees like me for periodic assessment of progress.I was in gear cutting shop & i liked David Brown hobber which had the diagonal hobbing facility[ which no other hobber offered at that time].During my interview i was asked to explain by mr.Sardesai about diagonal hobbing & its advantages over conventional hobbing.My answers were so apt that he started his " characteristic laughter" [ which i can imitate even now as it rings in my ear but cant be penned down].After my 1.5 years of training was over, i was confirmed as junior engineer, machine shop.
                         M&M had given a phased manufacturing program to Govt Of India as ,in those days, getting foreign exchange for importing parts from UK was not allowed unless Govt had authorised the same for a phased manufacturing program .A few tractors were assembled from imported sub assemblies & enough tractors were not even being assembled as per 5 year plans of the country.The industry secretary was to visit for a first hand assessment of our progress to manufature & sell tractors indigeniously as per our committment to GOI.Mr.Mutta who was deputed to UK to approve toolings which were on order with  vendors there.Those toolings had just arrived at Kandivli plant & a few radial drills had been erected fortunately.We had to impress the Govt secretary that trials are going on & soon production will start & towards that we had collected some machining chips from worli tool rooom & sprinkled on radial drilling machine table & fixtures to make a  show that trials are on , when ,infact, it was yet to start.All in plant knew that we need to hurry up & catch up with what we had indicated before.Foreign exchange was scarce & GOI urged us to hurry up & cut down on imports.Mr.Sardesai, kandivli plant-in-charge & mr.Ali Mohammed in charge of machine shop zeroed in on 4 high value parts which would help to reduce foreign exchange outgo by nearly 50%, namely bull gear, rear axles,crank shaft & hypoid gears[ called set of two in the shop floor].Rear axles & Bull gears needed induction hardening. We had not heard of induction hardening in college days & we had one mr.Kasturi,a brainy hard working maintenance engineer, tried to harden Bull gears & we were not getting hardness. After consulting mr.A.R.Sonalkar & mr.Mutta, we tried quenching in water & we got hardness but such a thick bull gear broke into two due to drastic quenching rate.We learnt , now ,what we needed to do & we got quenchant that was less drastic & severe, but hardness was not a problem.Mr.A.R.Janib was our metallurgist engineer ,in charge of heat treatment & all of us will question each other only to get to the "correct" bottomline to achieve hardness .After several days & after lots of trials, we could get what we wanted.No need to say - we all celebrated this small success as we had to concentrate on hypoid gear pair next.
                The required machines for making these hypoid gears had come & this also needed a special hypiod press quenching machine.These gears had to be handled one at a time from the muffle furnace which was maintained at correct temperature & one gear was removed using a long fork & put on Gleason quench press to get correct hardness with least/ zero distortion .What a learning & these are not in books.One has to experiment & learn on the "go'.For rear axle hardening, we could get the assistance of the equipment supplier namely,mr.Richardson , of Inductelec hardening machine.When i had gone for approval of this machine in UK,he took me home & fed me & took good care of my vegetarian requirements..Similarly when he had come down for trials, he visited my flat , chattted with my wife & daughter for quite a while & enjoyed Indian hospitality at close quarters.  
                Soon Gleason hypoid gears went into production reducing the burden of foreign exchange outgo & we were left with the development of crankshaft & camshafts.When these parts were being tried & establishing was going on, mr.Sardesai used to visit the shop floor & get every day's progress & his own confidance level on our capability to shoulder the development of these critical parts went up.His own motivation style was unparelled & his laughter was loud & special ,drawing everyone's attention & he conveyed the company's urgent need to stem foreign exchange outgo on a war footing.
                              Unfortunately, he passed away after a year or two & in the condolence meeting chaired by mr.Keshub Mahindra, he brought out many outstanding contributions to company by mr.Sadesai. In the few years of my association on shop floor, i cant even count one time he was without his sweet smile.I consider myself to be fortunate enough to learn not only technical things but also  the style of motivational technique which was his special characteristic.
                               Now we had to develop camshafts & crankshafts which needed induction hardening of journals & pins of crankshaft.Machining these medium carbon crankshafts with  maximatic lathes was itself a tough thing at that time as we were all learning.I was sent to Bradford in UK [ my first visit to UK] where, all executives & non executives were exceptionally nice to me including the canteen lady who made veg dishes specially for me everyday & would enquire everyday if the food was palatable & if i want to suggest any changes.The plant head , mr.Bottomlee, personally took me round Bradford on a weekly holiday.The treatment meted out to a junior engineer from India was unparalled.When i came back home, the machining of toughened crankshaft forgings & the induction hardening of journals & crank pins were successfully established & the import burden came down drastically , making our company's position much better. 
            Even the Pakistani i met in the train to Bradford took me to the dining car , spent money on my snacks & before i got down, extended an invitation to me to come & stay in his house if i came to London.On way back home, i went & saw International Harvester factory at Nuess in Germany which was superior to one at Bradford & learnt many many things.All these trips, the interactions with Harvester engineers etc were very open& helpful & the spirit of our partnership stood paramount in our dealings. 
             Simultanously, heavy machine shop was also under erection.I remember the Kitchen & wade horizontal drilling & boring machine was shipped by manufacturer in 3 packages-bottom bed with rack teeth,vertical drilling column & a massive table to accomodate trans case, crank case etc to do locating holes for further operations.Assembling these to make it a horizontal boring machine was not the expertise all the engineers possessed but "never say die" attitude was prevalent & the machines elements were assembled correctly, after one or two days trial by 9 pm on the third day. We were hungry & those days, a nearest decent restaurant was at Bandra & mr.Ali Mohammed led all of us to a "Gazeboo restaurant, The moment we entrered, a small dance floor full of enthusiastic youngsters were there to enjoy their evening & their dancing came to a halt.We were wondering why their activity should come to a stand still till the bright light inside & the mirror revealed the real reason.We had plenty of spots of grease on our hands ,pants,& faces that they mistook us to be some hooligans.After profusely apologising to one & all we went to a corner so that we can stuff ourselves with what we wanted & giving others to proceed with their agenda.You can imagine the roaring laughter by this M&M gang when we came outside the restaurant.We could not get sleep easily as the above incident kept flashing like a small movie for next 2 hours or so.
                                  The machine shop activity picked up so much that the production & sales had picked up  to make M&M the market leader right from the start.There was no competitor worh the name who could come anywhere near us.
                                   It is around this time Balasaheb Thackeray had aroused the "marati Manus" feeling in workmen & had captured so many big unions like M&M, L&T etc so that they can weild a lot of power over companies.We were clear that whether Rama or Ravana ruled the union,the production should be unhindered.At the local level, everyone was trying to show off his power & created hindrances for production.This was intolerable & unacceptable that on shop floor we used to have lots of' "fights".One set of union leaders led by m/s Diwan & Bhosle hated our guts.In subsequent union election, they got defeated & m/s Landge & Co came to power & supported us & this was a big blow to the previous committee & their pin pricks continued for ever to show how they weild power .
                            As we had successfully developed hypoid gears in house & the imports were a thing of the past. In Iran, these gleason machines were bought by Iran company but the Shah of Iran was thrown ourt of power affecting tractor production as noone knew how to commission the same.As we were selling zeeps to Iran, their Govt requested Mr.Basrur, who was in charge of exports, to help them out. Accordingly, i was asked to go & establish their hypoid pair prodn which was completed in a fortnight's time. 
                                  As the production went up & with near 100% of tractor parts made in house & some with vendors for parts like hydraulic pump by Dowty Pumps,the injection pump by Mico at Bangaluru, the indigeneous content went up to near 100%.Mahindras were the knigs of tractors & every small scale manufacturer wanting to be a suppier to MAHINDRAS.
                                Around this time, our purchase head ,Mr.Pargal,who was instrumental in not only developing good vendors but he was making sure that cost of procurement was tightly controlled as tractors were not luxury product but required necessity to increase farm productivity by leaps & bounds- the then thrust area of GOI.The motivation to be a top tractor manufacturer participating in the goals of the country's planning cell was uppermost in all our minds.Import of essential grains etc which was rampant till 1958 or so, came down gradually. .Punjab farmers were the richest of the lot at that time & our marketing thrust , to say the least was giving priority to the "Rice bowl of India".Around this time, ,some organisational changes were in the offing as mr.Pargal was retiring.This is the time Mr.M.M.Raiji was asked to take over purchasing activities of tractors as well as Jeep division as the latteralso needed more attention.  
                            Around this time in 1986 or so, i was asked to take care of TD purchase reporting to mr.Raiji.This was quite an interesting challenge & i had to learn from all in materials department & still master the nuances of purchase function keeping the farmers requirements at heart.That is the time computerisation was being introduced &we had one mr.Sakhalkar, an intelligent staff, who was helping all in knowing the inventory status besides the price of parts for budget purposes..Mr.Shukla, another great brain was always available to smoothen the rough edges & the purchase team was also a dependable close-knit team .But the challenges were many-- tackling some erratic suppliers,the rejections of theirs due to quality,some high price vendors & some arrogant. I will describe one or two interesting incidences of "arrogant" suppliers at those times through which, we could learn the  most basics of vendor-buyer's relationship.
                                      During that time, the tyres especially the hugh rear tyre , was A plus category component & MRF was the market leader.Their chief marketing man had met mr.Pitamber at head office & then came to our office to boast how MRF deals with their suppliers.All tyre manufacturers were supplying 6 ply tyre but in spare part market ,giving only 8 ply tyres to have an advantage in market place.This was an unacceptable situation as factory fitted tyres will have less life than the ones in spare parts market which, will last longer thus earning a "a good name" for MRF in the market.This had to be tackled in a chanakya way as MRF was riding high at that time.Modi tyres from north, ceat from maharashtra & Birla tyres were other vendors.Modi tyres man wanted us to increase their schedule.We asked him to supply 8 ply tyres at same price as 6 ply tyre & that schedule will be increased. He went back, consulted his top management & confirmed & we started getting 8 ply tyres at same price.Ceat & others were also dealt with same way & by giving zero schedule to MRF, all supplies were of same quality at NO INCREASE IN COST [ appr Rs 200 per tractor saving].Two months later when MRF chaps came & asked for schedule, we requested him to fall in line with my other suppliers.He was taken to tyre yard & after seeing all 8 ply tyres, he went back to Chennai & confirmed that MRF will also fall in line.This was a god -sent trick which helped us to subdue some 'dadagiri' vendors.
                        Another dada vendor was Mico pumps.By this time we used to have a weekly meeting of all buyers lasting an hour on the innovations they are doing to get,P,Q,C,D ie lower inventory without stock out,better quality,cost reduction targets set internally by us ahead of accountant's demand  & ahead of it.We used to sit with mr.Natekar of tractor accounts & thrash out any misunderstanding & we were ahead of the demand.In the weekly meeting , the executives used to come out with problems they faced, how they resolved it & how a win-win situation was always achieved.Mico pump supplies were being rationed by them & they were a bit more supportive of Tata motors.Our executive, mr.Jeevan Deshpande's way of tackling was exemplary.when he visits Mico,he will sit with their planning people, then the packing chaps & a weekly phone call will ensure the supplies are there.At the time of price increase, Mico, the high & mighty vendor will pull a fast one that Tata motors has agreed & given a price increase.With a xerox copy of excise duty paid by Tata motors,[ the truck drivers will oblige us by giving one of our staff gone to collect the same & we can arrive at the pump price].Compared to the price which was one or two months old, we can easily get to know if there is a rise in price.Mico, too could not wag their tail & ofcourse we did not reveal how we were so sure - whether price increase was given  by Tata motors or not.These were shared in our weekly meetings.These helped to improve the morale by leaps & bounds by others as well & our TEAM members themselves felt maha happy to learn, practice new ways, consult each other etc.
                                 When mr Anand Mahindra visited around that time, i could show the annual savings of around 4 to 5 crores on material cost procurement & he appreciated the same.
                                 Around this time,i was transferred to AD as prodn in 1994 & quality of jeeps were not upto the customer requirement.While this was being tackled through periodic reviews & marketing feedbacks. But that was the time union wage negotiations also had to come up..Unfortunately for us, mr Dhume, a communist veteran passed away & a new union leader sprang up & that was mr.Sachin Bhau Ahir of RMMS.Due to some misunderstanding with mr.D.K.Shah, in charge of Personnel & Indutrial Relations,Sachin Bhau Ahir was very uncooperative initiallly but we won him over through patience & perseverance. The new negotiation,involving multi machine operation by a workmen  was signed by all union members on 19th December 1998 & on 20th, there was a big shock to many union members themselves as machine shop workmen had struck work & were sitting in groups in each section. Inspite of my appeal to all these groups, they were staying put & were determined to break the union & management power as vehicles cant be made.As, to some extent, we had anticipated this, we mobilised all executives of purchase & engineering including those in office to work on shop floor.The production was limping in initial stages but gathered speed & striking workmen were scared of being thrown out of job as we started taking photos of one engineer operating 3 to 4 machines compared only one machine before.After a month or so, the machine shop union leader, mr.Shirke, came down from his high pedastal & production started.Two months later mr.Shirke, on flimy ground stopped production.We along with ,Sachin Bhau Ahir decided to take disciplinary action on 8 union leaders of machine shop & the production continued from next day as most of workmen were convinced of the futility of this "tamasha". From then on, peace decended & we started Quality circles, involving the all workmen after we were trained in Japan on QC activities.M/sM.S.Gadikar & Girnikar took special care of quality circles etc.We, subsequently, went in for TPM with a consultant, Mr.Yamaguchi San, who visited us every month.He was the ultimate tough task master but taught us TPM so well that in 3 year's time we were adjudged by Japanese Institute of plant maintenance for award.We took 3 union leaders as well as top 3 executives for this function.After this, we never had to look back atall & mr.Yamaguchi san used to praise us  in all the other companies where he was visiting.
                   There was no looking back after this as we were marching ahead from one milestone to another & nothing could stop us.Infact the enthusiasm of workmen went up several notches.  
                     I was made VicePresident operations of 4 plants & the rest is history.My association, ever since i joined to my retirment day was enjoyable, & could groom up next set of leaders & it was absolutely fantastic journey of 42 years thanx to God who ensured that all 365 days in a year  were thrilling & could contribute immensely to company,develop executives & all the goals were surpassed. I WOULD LIKE TO BE BORN AGAIN & WORK FOR M&M IN MY NEXT JANAM TOO.....