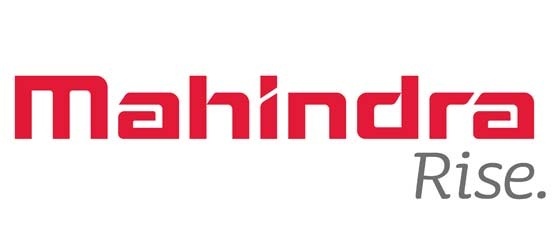 Gangadhar Tambe
 Preface
A professional joins the organization on its market reputation and face value.
The leadership in such organizations make the organization great and shape the culture of the organization.
My journey in M&M, FES has reinforced these thoughts and it is made memorable by its great leader Late Mr. Gautam Nagwekar.
I am truly fortunate for getting an opportunity to work in M & M, FES and that too alongside Gautam Nagwekar.
I hereby share the memoirs of my association with M&M and a small tribute to its true leader, Gautam Nagwekar
5th November 2003, my first interaction with Gautam Nagwekar.
I was working with M/s TVS Motor Company in Delhi. I was called to Mumbai for my interaction with Mr. Gautam Nagwekar.
At around 16:00 hrs in Mahindra Towers, Worli, I was escorted to a discussion room. A simple gentleman with a warm and pleasing smile greeted me and introduced himself as Gautam and other person as Sangram. (No designation, No any other description, simply Gautam and Sangram). I was pleasantly surprised.
The next two hours were magical. We discussed on many topics from TQM, Policy Deployment and Two Wheelers to Market Expansion, Strategies etc. but not Tractors. Probably he didn't want to embarrass me by asking questions which I may not have much knowledge about. (As I was not from tractor Industry) The last question he asked, "Would you enjoy working in Tractor industry…?"
By this time I was spell bound by his presence. The simplicity, work ethics, passion and above all the pleasant personality… this was my take from the first interaction.
Mahindra is indeed a big and respected organization, but after this interaction, I understood why it is a great organization. I instantly decided to join M&M FES and spend few years with this gentleman.
In various management sessions, we learnt that 'People join the organization and they don't leave the organization but leave people.', however now I had two reasons to join M&M, the Organization itself and the personality called Gautam.
I never knew that the association with M&M will last for more than 10 years.
Finally, I joined M&M on 27th Jan 2004. My first day was in Kandivili plant.
As I stepped in Worli Office, on 28th Jan 2004, I could sense a very high level of energy in the office.
40, 60, 80, 100… were the buzz words I heard when I first entered M&M office in Worli.
When I settled, I understood that it was 'The Gautam Mantra' to align the team and set the ball rolling for achieving the never-imagined results is a short span of time. To Sell 40 K tractors in F 04, 60 K in F05, 80 K in F06 and 100 K in F07.
Wow… It takes a courage to spell out such figures publically…
Instantly I felt proud of being a part of his team.
As I interacted with various people during my orientation, I could see a formidable team in HO. Ashok Sharma, Avinash Patankar, Francis Pereira, A.P.Sinha, Sangram Tambe, Atul Joshi, Sanjeev Goyle…
I reached Bangalore with pride and dream in my heart…
16 dealers (Including 4 defunct dealers), 15 cr outstanding, Average sale 160 Tractors, practically 0 stock… Ohhh, what a way to start…!
First 3 months went on learning and understanding the dynamics of tractor industry and knowing the dealers… and of course getting pressure built… volume, market share nose-dived…
Reviews after review … and Ferocious Avinash Patankar… Hmmm…
We had a definite plan and we were working on it, we were surely going for a kill… may be September or October onwards… Just needed someone to have faith in us and boost our confidence…
First formal review with Gautam.
Come August 2004, Review with Gautam Nagwekar… my entire team was present…
First half an hour… review… excuses… guilty feelings… etc, etc…
Then suddenly Gautam interrupted and said... "Leave this presentation aside, tell me when will you do 500 in a month…?"
Probably Gautam sensed that we have some plans up our sleeves and we were afraid to share it for sheer fear of failure…
I paused, and said, "October…" My team members Shahal, Sudeep, Venkatesh, Ravinder and Rajagopi looked at me, I could see a confidence in their eyes. …Instantly Gautam replied, "If you do 500 in October, I will come with my family and celebrate with your team and their families…"
We were glad. Glad, mainly because an embarrassing session was coming to an early end.
Accepted…
Then quietly he asked, "What if you don't do…?"
It was a do or die situation… but it was worth dying for a gentleman who led from front, inspired his team, imbibed values and passion in his team without losing a human touch…
I said, "I… will resign…" My boss, Sandeep Jaiswal looked at me in disbelief, surprised…
A deep silence in the conference room, Gautam said, "Done."
No more questions, no more whats, whens and hows, no more discussion… Meeting over in just 40-45 minutes.
During lunch time, he spoke in length with me and my team, tried to understand us and boost our morale… we needed some approvals, some strategic decisions, which were cleared on the spot with due diligence and caution…
November 1st, he called me, congratulated me and my team, personally….
Gautam and Kunti visited Bangalore and celebrated with our team….
He was an inspiration to all of us… He was part of every success, He travelled extensively in Karnataka,
Kolar, Hassan, Mysore, Chamarajnagar etc… Be it a one off All India Conference at Bangalore in December 2006 or The MSS National convention in Bangalore, Gautam was everywhere around us.
Every policy deployment, planning meeting, he was always there to oversee the progress. Not only with us in Bangalore, but everywhere in India.
He was never biased with individuals. Like Lord Krishna, he was Friend, Guide, Philosopher and Guardian to all the field force in India.
Hemant Kumar, a common connection…
Besides everything else, Hemant Kumar was probably a common link between us.
Although I like Kishor Kumar, I admired Hemant Kumar too and always used to keep his songs handy in my vehicle.
… ? ??? ???? ????, ? ?? ??????? ????? …
Hemant Kumar | Majarooh Sultanpuri | Hemant Kumar | Film – Baat Ek Raat Ki
I was not aware that Gautam also liked Hemant Kumar. We were going on a tour, Gautam switched on the music and voice of Hemant Kumar emerged. Gautam stared at me, asked me whether anybody has spoken to me about music and songs. I said, "No. I enjoy Hemant Kumar."
I then realized that Hemant Kumar was Gautam's favourite singer. (I also realized that Gautam was so genuine a person that he didn't like anybody doing deliberate acts just to please him.)
Afterwards, I ensured that Hemant Kumar was always present whenever he is travelling.
Foodie Gautam…
Gautam was a true sales person. He was a foodie like any other sales guy.
He always used to take a parcel of Prawns from RR Restaurant on Church Street, Bangalore to Mumbai. Be it a Thatte Idly in Kunigal on way to Hassan or Mutton Biryani from Hanamanthu in Mysore, Gautam enjoyed both equally.
We were having a dealers' conference in Mysore, Gautam arrived late evening the earlier day.
Before retiring for the day, he asked me, "what is the plan for Breakfast tomorrow…?"
By this time, I was well versed with the likes and dislikes of Gautam. I asked him, "Did Sandeep said anything to you, sir…?" He said, "Yes." I instantly knew the place to take him for Breakfast.
Next day, early morning we went to a small old place in Nazarbad, where we relished on Mylari Dosa, Idli and Coffee.
2006, Annual conference, Mumbai…
I still remember the dream Gautam shared with the team.
His direction was looking beyond Tractors and Farm Mechanization.
The dream of taking prosperity to farmers. The 'MAHINDRA SAMRUDDHI'. It broadened the horizons, opened a different thought process and suddenly FES looked like a place with lot of opportunities. What a vision he shared…!
During those period Gautam was a pied piper. Fans, followers, success was following him wherever he ventured. …and still he never boasted of it, he always said that, it is all because of the people whom he works for, his team. Such a humble person. True Man of People.
Once He and Kunti were in Bangalore, and I invited them for a breakfast at my home. Both of them happily agreed. And when they came to our home, we felt as if they were a part of our family. Such was the conduct and affection Gautam and Kunti shared with us.
Gautam once said, "Passion is an unconditional and relentless commitment to the purpose. Relentless and Unconditional are two very important words. Unconditional – The minute it becomes conditional, there is a loss of power, there is a loss of passion. So passion happens only when what you are committed to, is unconditional."
I have many memories of Gautam, whenever he came to Bangalore or passed by Bangalore, he made it a point to either call me or invite me to Guest House to meet him. I am sure that he will be doing this with my other colleagues from other states too.
Once he told me, "Human mind is the most powerful thing in this world, it can do wonders."
This literally transformed me into different person, Fear of Failure vanished and I could accept any responsibility, challenge and thrive to perform.
Mumbai, Annual conference, 2010, a memorable and heart touching event...
As Gautam walked on to Dias to deliver his speech, the entire auditorium rose to a Thunderous Applause and gave Standing Ovation to the man who made difference to each and every one present in the Auditorium. The claps went on clapping, clapping, clapping and clapping…. for close to 15 minutes... …until Gautam himself intervened and requested for a pause.
It was love and affection unconditionally reciprocated to Gautam, a true leader, a great human being. A real life legend.
My last interaction with Gautam…
November 2010, Gautam and Kunti were travelling to Puttaparthi. They had to alter their program and return to Bangalore.
I went to meet them at Sadashiv Nagar Guest House. Same charm, same affection, same enthusiasm.
He discussed everything else but not business. My hobbies, my family etc. I shared my Photos of Angkor Vat and Cambodia with both of them. I invited them to our home, but due to time constraint, he said he will visit us during next visit…
January 10th, 2011… The saga ends here…
???? ?? ?? ???? ?? ???, ???? ?? ?? ?? ??? ??,
??? ??-?? ?? ???? ??, ??? ??? ?????????? ?? |
Hemant Kumar | Shailendra | Shankar-Jaikishan | Film - Baadshah
?????? ???? ???? ? ? ? ?????,
???? ????? ??? ??? ???? |
Hemant Kumar | Shakeel | Hemant Kumar | Film - Bees Saal Baad
Kunti, Parthiva and Rishabh fulfiled the promise Gautam had made to me.
They visited our house in February 2011.
Thank you very much.