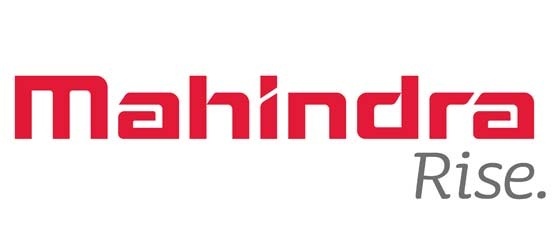 Milind Rajwade
Experience counts...
It was the pre-computer era in the mid 1980's...
All the communication to various departments used to be through typed memos. There was an official position of 'typist' in the union category. After shifting the R&D department to Nashik, a need was felt for an additional typist, and I was asked to prepare a sanction note for approval for this vacancy. I prepared the note addressed to Mr Baptist De'Souza and had it typed out nicely. I then took it to be signed by the then R&D boss Mr. K. S. Parthasarathy.
The draft was immediately approved however the boss refused to sign it. Therefore I asked him the reason and Mr. Parthasrathy asked me to take a seat. I sat down apprehensively.
"We are requesting an additional typist, through a typed  note! Please have it written out by hand, as that will automatically justify the need for a typist!" he said. His words were few, but pertinent, and within a week, we had received the formal approval!
I had indeed learned an important lesson and understood the value of experience that one brings to the table - Hats off to Mr. Parthasarathy!
2nd
Patience pays...
We were in the midst of an all India recruitment drive for the Scorpio project and walk-ins were organized in all the metros.  There was a huge response with more than 500 people turning out at every location. Now it was the turn of Chennai and the situation was no different. It was a Sunday and still a massive number of people had already gathered when we arrived directly from the airport at our Area office. Couple of the Area-office people were there helping us to bring some semblance to the event. 
There was a guy called Amit who was running errands for us such as asking interviewees to form orderly lines, collecting their resumes etc. The day progressed and we enjoyed the Dosas and curd rice for lunch. We were directing Amit to send the candidates to the interview room one after the other and Amit was was still standing and smiling outside the interview room when we were about to wind up the day's proceedings. As we were about to leave, we called Amit and thanked him for all the help rendered. He accepted our thanks and told us that he is from Bengal. Surprised, we asked him as to how come he is part of the Chennai office staff, although hailing from Bengal. A big surprise was in store for us as Amit started explaining.
In fact, Amit had come for the interview in response to the walk-in advertisement. All day, he had been waiting patiently for his turn to be interviewed. Therefore we looked at his resume and as he was meeting the basic criterion, we deliberated amongst ourselves and decided to give him an offer letter, seeing his patience and positive attitude! 
He turned out to be a good employee, helping us to deliver the Scorpio project. Additionally he was a great 'table player' and used to be a regular fixture in all the talent events at the IDAM Centre, Kandivali. It was a true win-win event which has been permanently etched in my memories of almost 40 years of service at Mahindra!
3rd
This story is dedicated to great Auto enthusiast Behram Dhabhar.
We were part of the team that shifted to Nashik in 1983. Initially after moving to Nashik, we were sharing the room and first thing to strike me was his love for Automobile. He went on to participate in the Himalayan rally and won laurels for the company. He had carried out all the modifications by himself in the vehicle making it 'rally fit'.
Behram as a person was very jolly and simple cracking jokes and taking 'bawaji' jokes in the stride. I remember eating breakfast with him at Meher hotel in Nashik. While I had ordered an omelette, he ordered Pack of Glucose biscuits and Goldspot orange drink. What suprised me was guy emptied his cold drink in the glass and started enjoying his biscuits dipping in the cold drink.
Behram was our driving teacher and I remember the very first lesson. He made me take the driver seat and then started explaining various controls. Then Auto Guru in him started talking. From now on , you have to forget your old ABC and now A stands for Accelerator, B for Brakes and C for Clutch. Then for 10 minutes, he made me press clutch pedal, engage gear, then release the pedal slowly till car starts moving; repeating the manuvre again and again. Thus was the first lesson of driving  and learning of new ABC at age 25!
-Milind Rajwade