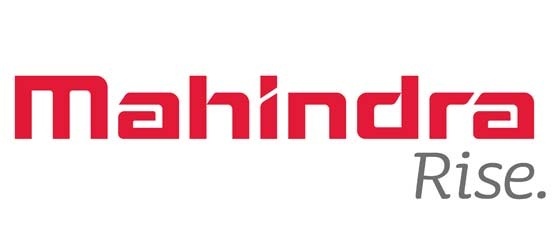 Mr C M Fernandes
I am C. Michael Fernandes, worked with M & M from October 1978 to May 1995 (16-1/2 years), in the erstwhile General Manager's Office, P & I R Department, Kandivli and Worli.
I have profound memories of working with M & M.  It was at M & M, I was given varied opportunities to grow professionally, which I embraced with open arms, this laid the foundation of a dream career, which I had not visualized when I joined the Automotive Division.
My story is as under:
I joined M & M in October 1978 @ 19 years and 11 months of age, as a Junior Stenographer in the P & I R Department. I was then working for a small company, since the age of 18 years.  I had sent out applications to various big companies at that time, including M & M, which was shortlisted, and I was there for an interview.   Alongside me for interview, there were 2 to 3 other candidates as well.  When we interacted during lunch, I understood they had come with some internal references.  Thought I had a feeble chance for selection.  But to my surprise, I was the first candidate to be selected and joined within two weeks of offer letter in the same P & I R Department.  My joining M & M was a great joy for me and my family, specially my father who was then a Central Railway employee.
After my joining M & M, I completed my graduation in April 1979.  I then continued with my studies, joined the LL.B. Course at the University of Mumbai and enrolled for Company Secretaryship Course.  I am grateful for M & M for extending the benefit of Employee Education Assistance Scheme for my higher education. 
In late 1979 and early 1980, I worked closely with the executives in P & I R Department in preparation for the Union Negotiations.  Under the guidance of seniors, I worked for collation and analysis of huge employee data and making comparative data on service conditions of other M & M Divisions and Group companies, also outside companies, viz. L & T, Siemens and Crompton Greaves basis Industry-cum-Region Principle.  On seeing my prowess in collating the numbers and comparison of data, I continued to do the said work for all future Union Negotiations at Automotive Division and for the Farm Equipment Division, as well.
When the Nasik and Igatpuri Plants were set up in 1982 and 1984 respectively, I worked closely with the Executives in the P & I R Department in the clerical work for framing the wage structures and other service conditions, with prevailing service conditions at Kandivli, Mumbai as a base.
I remember an instance in 1984 Bonus Negotiations at Automotive Division, when the issues got heated up and the matter reached a lock-out stage, I was holding all the confidential correspondence which was happening at that time, though I was a member of the Union.  When the lock-out was just two days way, I was advised by my seniors to collate all the required files and keep them ready for being shifted out of the establishment.  So, with my just six years of work with M & M, I was elated of the confidence and trust which I had created with them.  I always remained a loyal and aligned employee in support of M & M Management from the earlier days with the Company.
In 1983, when I completed my LL.B., one of the senior executives was to retire on attaining the age of 60 years.  My then General Manager – P & I R, called me in and asked me to handle Court Cases.  When I confessed, I had not seen the corridors of Court and done only the theory part, he advised me to approach him in case I required any assistance.  It was then I picked up the Labour litigation files which were about 4 to 5 Cases.  From there, I ended up representing M & M in close liaison with the Advocates & Solicitors in the Labour Courts, Industrial Courts and High Court of Mumbai till 1995 with the number of cases also going up substantially.  I also represented M & M in conciliation matters with Labour Commissioner's Office, Provident Fund Commissioner and Director Industrial Health & Safety.  Over a period, I developed in confidence and I continued to represent M & M before all these authorities, along with seniors and by myself till 1995.
In 1988, I was advised to appear for an interview for elevation as a Junior Officer. This came as a surprise to me, since there were other seniors in the Department.  Post the interview, which was process, I was the youngest person to be promoted from unionised cadre to Junior Officer Cadre in 1989, followed by elevation to Junior Executive in 1990.
In 1990, I completed my Company Secretaryship Course.   I then approached Head of the Department to transfer me to Secretarial Department.  He advised me to continue in the P & I R Department endorsing the work which I was doing and assuring me of growth in M & M basis merit.  With that assurance, I continued with P & I R Department. 
I also had the opportunity to work closely with a Senior P & I R Executive hired in late 1980s as a Retainer, to work on job descriptions and other comparative data when the issues heated up with front-line management staff (elevated from unionised category) in matters before the labour commissioner and labour courts.  Then post-liberalization when the competition for M & M was heating up and the management was working on strategies to improve productivity and put in place good work practices, I was part of a close-knit team which worked on the execution for restructuring of the front-line and middle-level managerial personnel.  This included pre-work before action was taken, also when the matter reached the labour courts, protecting the interest of M & M in liaison with Company Solicitors & Advocates.
Then in 1994, when Farm Equipment Division signed a negotiated settlement, which was also endorsed by a reputed leader of a political party, on a theme of 'fair day's wages for a fair day's work', I was again part of the core team who worked on the Settlement along with senior executives.
My work ethics and work values were a total commitment to the management thinking.  This was possible basis the faith reposed by my seniors and the opportunities extended to me.
 Later in early 1990s, I thought of pursuing Masters in Labour Studies.  When I got admission, which was a full-time course, I approached my General Manager – Human Resources with a resignation.  At that time, I was handling the legal matters for the company along with another senior executive.  On enquiring the reason, when I told him of my intent to pursue Masters, he advised me to find out a way to make it happen ensuring the legal and other work which I did not being affected.  This again came as a joyful suggestion to me and I volunteered to work in shifts and committed to ensure work responsibility was not impacted.  I continued to handle the legal matters in the Courts by taking leave of absence in the college, as and when required.  
After completing my Masters, it was for the first time I thought of exploring my options outside of M & M.  I then got an opportunity in an American Multinational Company reporting to the General Manager.  With a heavy heart decided to move on in May 1995.  By then I had put in 16-1/2 years of service with M & M.  When I left, I had grown tremendously professionally – all thanks to M & M for the opportunities extended to me – and   carried with me profound memories of the foundational years at M & M. 
After this, I spent another 18 years in the Corporates, 5 years in middle management role, followed by 13 years as Head – Human Resources in 2 Multinational Companies and 2 Indian Companies.   In these years I continued to be an ambassador for M & M, closely watching the growth and diversification of the M & M Group through the Annual Reports which I received as a shareholder, the shares of which were given to employees somewhere in late 1980s.
In 2013, after 18 years, I had another surprise from M & M, when I received a call to be part of the M & M Alumni, which I gladly said 'Yes'.  It is a great pleasure to be part of M & M Alumni and continue to learn and share the success of M & M.
I am deeply grateful for M & M for having me as their employee for 16-1/2 years and help me build the foundation for a dream career.
I wish M & M Group All The Best and A Bright Future.  I take great pride to have been part of the Group and I deeply pray and wish, M & M Group to be one of the leading Global Automobile Companies.
With Warm Regards,
C. Michael Fernandes