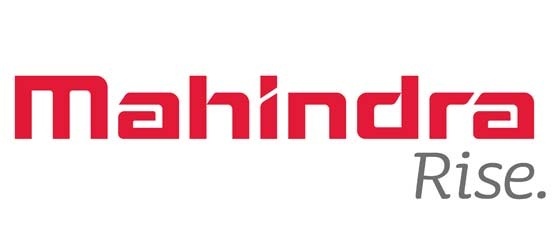 From : Rajesh Upadhyay
MRV
Sub: My Experience with Mahindra & Mahindra (M&M)
I am Rajesh Upadhyay. I Joined M&M in December 1997 & retired on 31st March 2018 (20 + Years).
I would say M&M is great place to work looking to working culture, great opportunities to learn, grow for competent & ambitious people. M&M has given me lot of freedom to learn and grow.
During my 20 years working with M&M I got opportunities & exposure to work in various Functions  i.e. CAE, FLDA (Field /Road / Load Data Acquisition), NVH (Noise, Vibration & Harness) & lastly Fatigue Test Lab.
Due to exposure in various functions, I got opportunities to play very important role in bringing Field/ Road to Lab & Laptop through simulations of Real World /customer usages.
My experience with Field /Road / Load Data Acquisition taught me to understand Rear World customer usages paten and based on this prepared duty cycles which were used by Lab testing as well virtual analysis with common data base. This has improved correlation between Virtual & Lab testing.  This in turns improves Product reliability and reduction of lab / field testing hours and Product development cycle time and time to Market. This is more realistic way of Product design which consider ground reality of customer usages.
Experience in Virtual & Physical Lab testing guided me for preparing Design Guidelines manual as Front Loading support for concern Product development group. This Design Guidelines manual helped concern Designer to make necessary upfront changes in design. This can help designers to avoid past mistakes and can make design FTR (First Time Right).
Mistakes are bound to be there but based on Design guidelines earlier mistakes can be avoided.
This manual was highly appreciated by JQM auditors and Mr. Ashok Sharma (Head of Business Excellence).
These I learned during Deming & JQM (Japan Quality Model) process & audits in Farm Division. Prof. Dr. Washio has taught us lots on system & procedures. Today in FD it is prevailing and could make more rigorous procedures & processes.
My experience working at MRV (last @ 8.5 Years) is quite memorable. I enjoyed working at MRV and staying at IRIS Court -MWC.
MWC is another great place to live & enjoy. No Noise & air pollution. Close to Rail way station & National highway.
Sometime I feel senior management should have taken decision of MRV facilities  development long back so I would have got long time to associates with MRV.
As I understand from many international visitors & consultants have appreciated MRV various World class test facilities i.e. EDC (Engine Development Center), NVH Lab etc. Of course there may be a scope for improvement in facilities as a part of New Product development requirements but it is part of continuous improvements which never ends.
I feel jealous (lighter side) of Jr.friends who join recently at MRV and getting world class exposure at early stage of their careers which was lacking with us.
The kind of exposure they are getting to world class technology in terms of advance Hardware & software. Up front virtual simulation field usages and various conditions.
Another creation of MTA (Mahindra Technical Academy) is great initiative of Management. New Joiners can get exposure of Product development cycles and various Test facilities under the guidance of industry experts in various fields under one roof.
Overall it was wonderful experience to work with M&M and I would suggest to new joiners to stay with M&M for long time and give their best and in returns will have great reward and opportunities in career advancement.
Lastly I wish M&M to grow not only by volumes but also by heart of customers and touch the sky from bottom of my heart.
My sincere thanks to management of M&M giving opportunity to learn & grow.