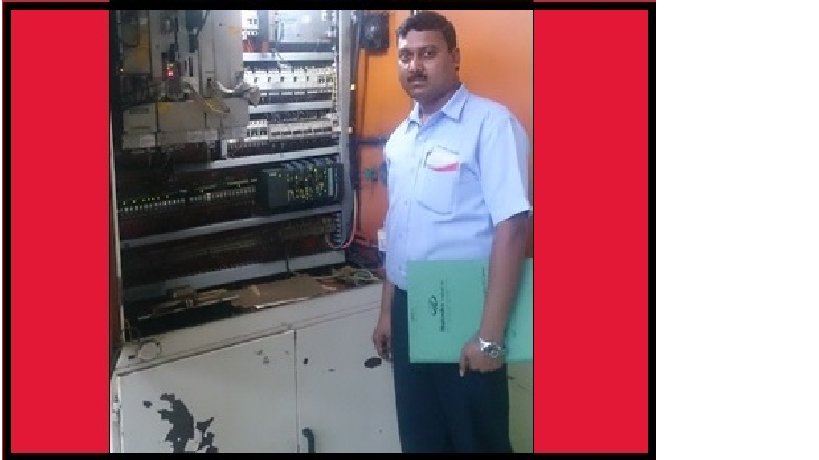 ahindra CIE Automotive Ltd., Chakan has always been a preferred supplier in crankshafts and knuckles. They possess state of the art technology, with a variety of machining operations that are critical in crankshaft grinding operations.
Mr. Jyotiram Deshmukh, has been a part of Mahindra CIE since 2011, working in the MCD maintenance department. In MCD, the process of material handling is very unique, as each machine has an independent hoist and girder system capacity of 125 to 250kgs. These hoists were used to load and unload components on to the machine, and also for gauging purposes. These hoists were used on a 24hrs basis, daily for 26 days- hence underlining their importance.
The hoists worked on control card technology, specially designed for heavy duty purposes. There was a disadvantage to this technology as due to frequent power fluctuations, these cards were getting damaged. They couldn't be repaired and their replacement would affect the hoists. The maintenance cost rose as a result, as these cards were unique and specially designed.
Mr. Deshmukh took up this issue, and decided to use his skills, knowledge and experience to the test. He used 'Alternative Thinking' and revisited the basic concepts of electronics, implemented it on a typical application.
He tested contactor technology on the hoists by making a circuit. This circuit was designed in such a manner, so as to handle power fluctuations without damaging the hoist's internal parts. The test proved to sustain the rigorous use of its application. This circuit could support the application on a twenty four basis resulting into lower maintenance cost and downtime.
This achievement resulted in a cost saving of rupees 24000/- per card and bringing maintenance to an all-time low. Hence, Mr. Deshmukh exhibited 'Alternative Thinking' by finding a valuable solution to the problem. Kudos to the Mahindra CIE team!