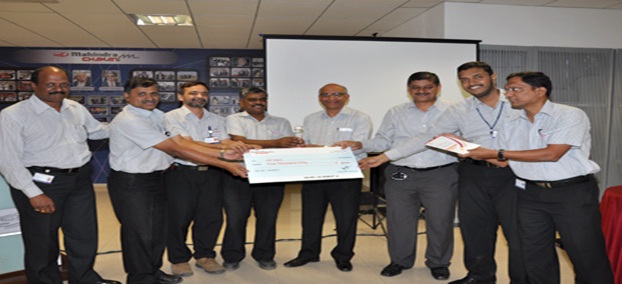 Education is not preparation for life; education is life itself'- John Dewey. As a result of inspiration from various philosophers including Dewey, several individuals and institutions have worked incessantly to actualize such beliefs and to make a difference in the lives of people. For instance, the HR team at MVML is shaping the destinies of the local youth by establishing quality systems in its two Tribal Industrial Training Institutes (ITIs) located at Manikdoh and Ghodegaon, Maharashtra.
By acknowledging the socio-economic realities there, MVML has worked strategically to develop infrastructure, build capacity of the faculty, improve the standard of education, and acquaint the students with industry standards. After the need-gap analysis, several technical and holistic development workshops and programmes were planned.
A total of 52 students from these ITIs are presently working as Associate Trainees at MVML. Several companies have also recognized these ITIs for their potential and are employing the students in their apprenticeship training programme. Also, MVML has imparted apprenticeship training to 184 students from both ITIs, and it will continue the initiative to 'Drive Positive Change' in the region. This moment of change will be apparent through the impact! So, stay connected to witness it!