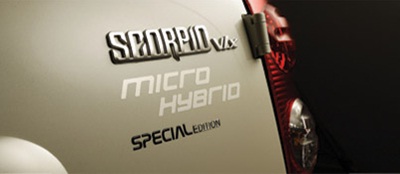 Pearl White – meeting the frequent demand of customers for this particular shade of paint came with tricky problems. The existing process for implementing this particular shade would result in a productivity loss of 50%, while a capital investment of Rs 50 Lacs would also be required for the additional coating and baking.
The team met the challenge by coming up with the innovative idea of modifying the paint supply process in the base coat station itself. Proactively seeking the supplier's help, to obtain raw materials required for this pearl white paint, the team modified the software for operating the robotic arm in-house, making savings of upto Rs 10 Lacs.
This best practice was replicated for future projects in the Chakan plant. The benefits for the organization included savings resulting from absence of potential capital investments of Rs 50 lacs, and also in savings of Rs 75 Lacs/annum in painting, due to the modified process.
In focusing on innovation and practicing Alternative Thinking to meet its customer demands effectively, the Paint PU team is a shining example of how a challenge can become an opportunity to Rise!