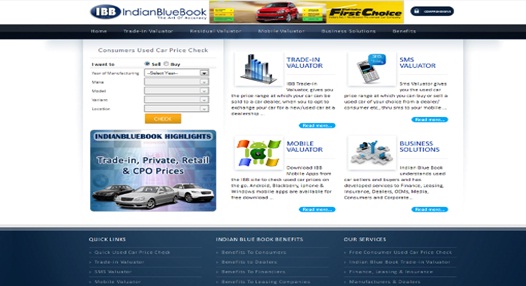 What do Alexander Graham Bell, Thomas Edison and other great innovators have in common? The answer is simple; their inventions offered people products even before they knew that they needed them. A team of enterprising individuals from the Aftermarket sector at Mahindra's were blessed with the vision to forecast trends and gauge what the public really needs. The team consisted of Karthick Babu, B. Ganesh Kumar and G. Praveen Kumar.

Used car trade in India has immense potential however it is highly fragmented and unorganized. There is no standardized used car vehicle pricing index available. This complicates the entire process as there is ambiguity in arriving at the final vehicle price thus affecting transactions between the buyers and sellers of used cars. The lack of uniformity in this process proved to be an inspiration to the team and served as a catalyst to ignite the passion within them to come up with something innovative.

The idea was to bring all this scattered data together on a single platform to make it easily accessible and available for the customer. Thus the Indian Blue Book was conceived in the year 2009. The team put in a lot of effort and hard work into gathering used car transaction data from several reliable sources. Their hard work paid off and the website was launched in January 2012 which featured an amalgamation of all the required information.

Thus by foraying into an untouched terrain the team 'Accepted No Limits' and managed to bring about a change in the way customers, dealers, financiers and manufacturers can view the latest price development.